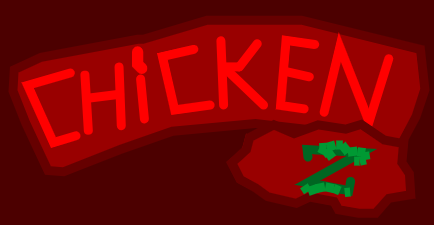 ChickenZ
Update V8 (Small variation update)
---
Hello! New update yet again, after only 45 minutes:
Blue-clown pistol! This is meant to make the game not as boring from 600-1250 gun range, adding in a gun at 800 ZK!
New rage zombie type! Horned! These guys are just like the others, but a variation. Maybe another update, i'll make these specific ones stronger. I might just keep it as it is, and add even more variations to zombies later on, though.